the most complete
and fun tools to learn and practice Kanji
Each kanji represents an idea, and the best way to memorize it is visualizing an image associated with it. And this is exactly what KanjiPic does! For each kanji there is an illustration that will help you remember it. Natives learn kanji by writing it over and over again. And you can do just that with Kanji Pic's writing quiz.
As most Japanese words are formed by combining two or more kanji, the best way to learn more words is by knowing the kanji that forms it. Starting with simple kanji and gradually moving on to more complex ones. KanjiPic provides a list of the most commonly used words along with the English translation.


adjectives
illustrated by Adriano Lameira
animals
illustrated by Tiago Albuquerque
actions
illustrated by João Fazenda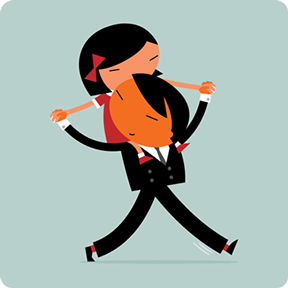 nature
illustrated by Andrew Holder
objects
illustrated by Add Goudappel
people
illustrated by Spencer Wilson
With more than 300 kanji, it contains all the kanji from grade 1, grade 2, JLPT N5 and JLPT N4.
all works ©yellowapp | please do not reproduce without the expressed written consent of yellowapp.